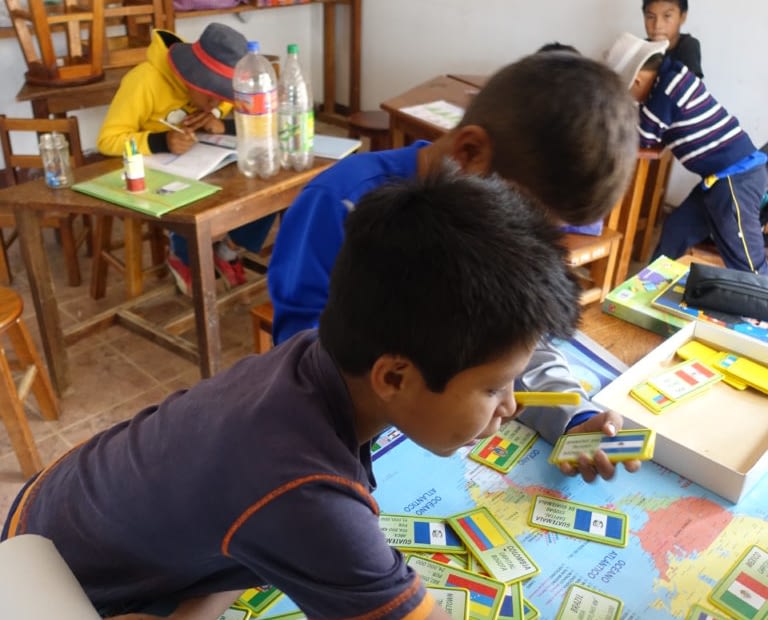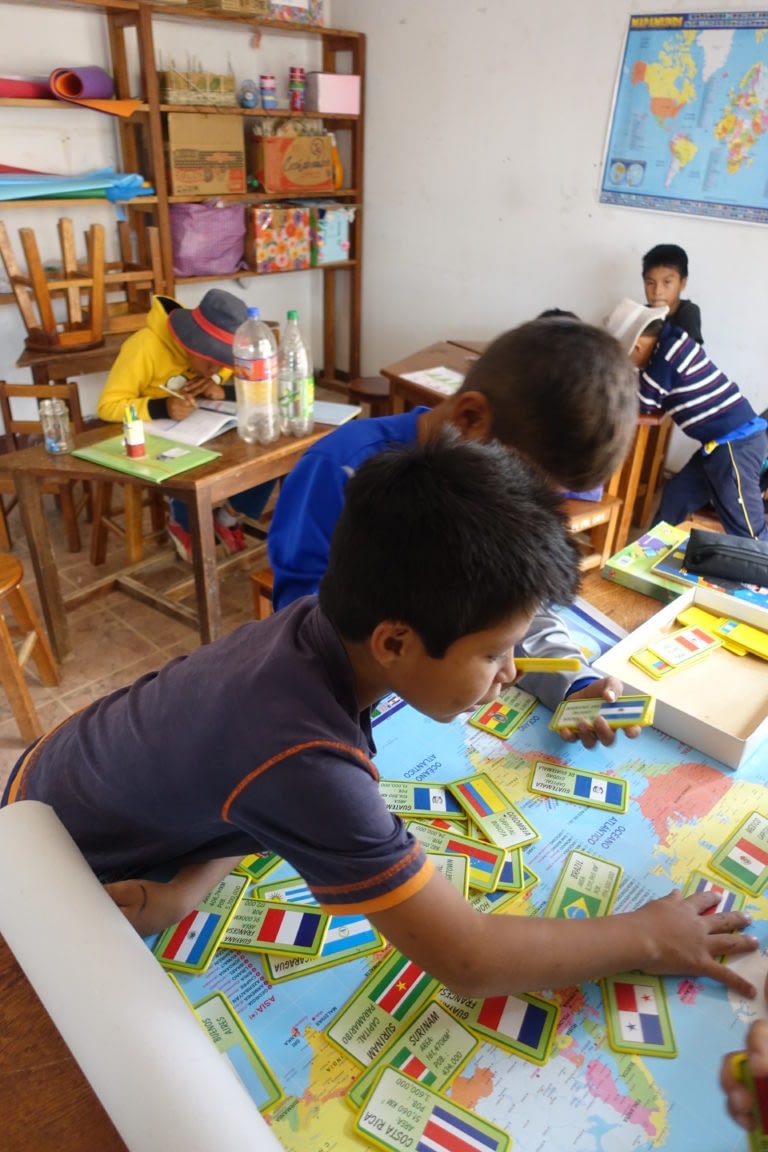 Education and tutoring for children from the neighbourhood is the main focus of this project. Even though almost every child in Bolivia can attend school at low cost, the quality and resources of public educational institutions differ greatly from those in private hands. Many children can also expect little support from home, as long working days and many siblings take away their parents' time. In order to counteract this unfair fundamental situation, our educators help the little ones in everyday life to cope with school tasks and personal development. In addition, the children can learn English with us, so that they can later find their way better in the world, have easier access to other cultures and, of course, have advantages in school and further education.
Free time activities in the home neighbourhoods are to relieve the parents of children to young adults. Since many parents work during the day in the poorer quarters of Cochabamba, the children are thus given an occupation and a place of refuge. This not only promotes social bonds and skills, but also prevents them from slipping into crime, drug addiction or gangs. We actively prevent these risk situations in order to enable our children to live a healthy and safe life. Apart from social prevention, children can let off steam in many other ways: Baking, making music, playing games, etc. Along the way, they learn about values that are not taken for granted by everyone, such as cooperation, consideration and helpfulness.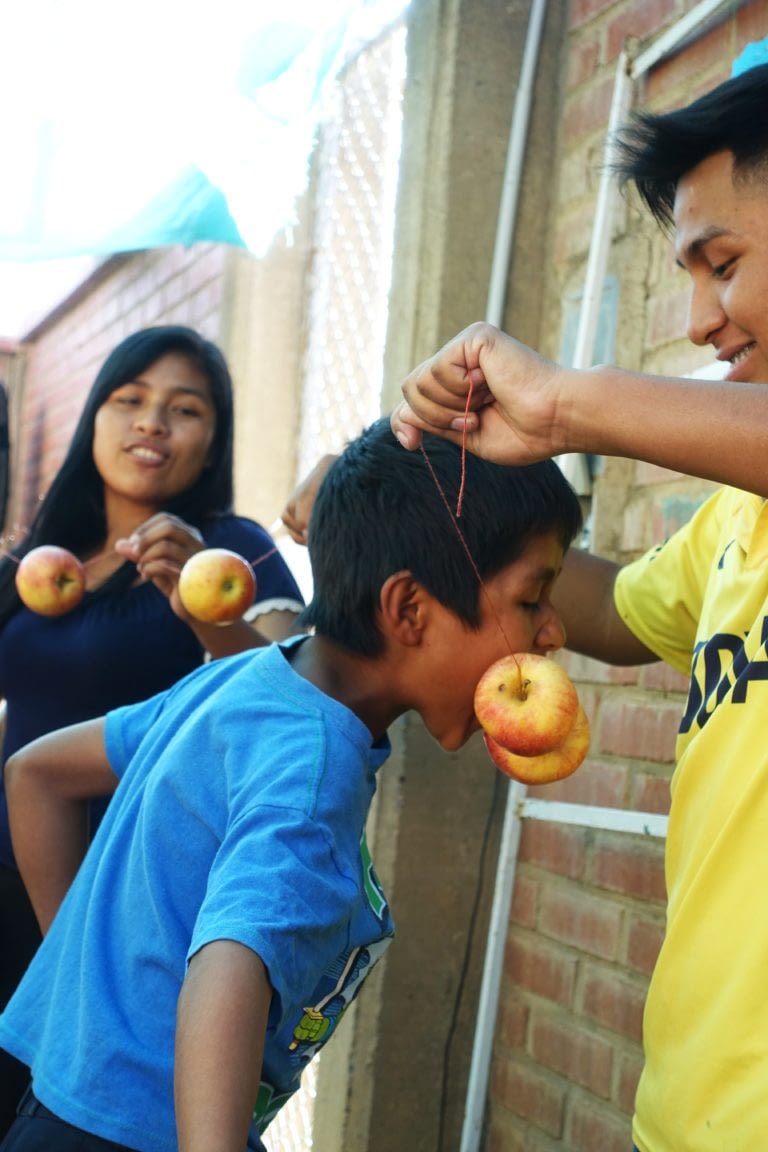 In our youth group, drug and violence prevention plays an important role. For this purpose we offer discussions and help with psychological and physical problems such as bullying, (domestic) violence and gender classification. Here we organise workshops in which the young people can share their experiences and perceptions and exchange ideas in order to find solutions and insights in a dynamic and collaborative way. The topics are based on the current socially relevant issues that our participants are involved in. In addition to these experiences, which are difficult for many, we also provide space for joint activities off the street. Together we strengthen the cohesion with activities co-organised by the young people, such as pizza baking, dance lessons or painting an outside wall.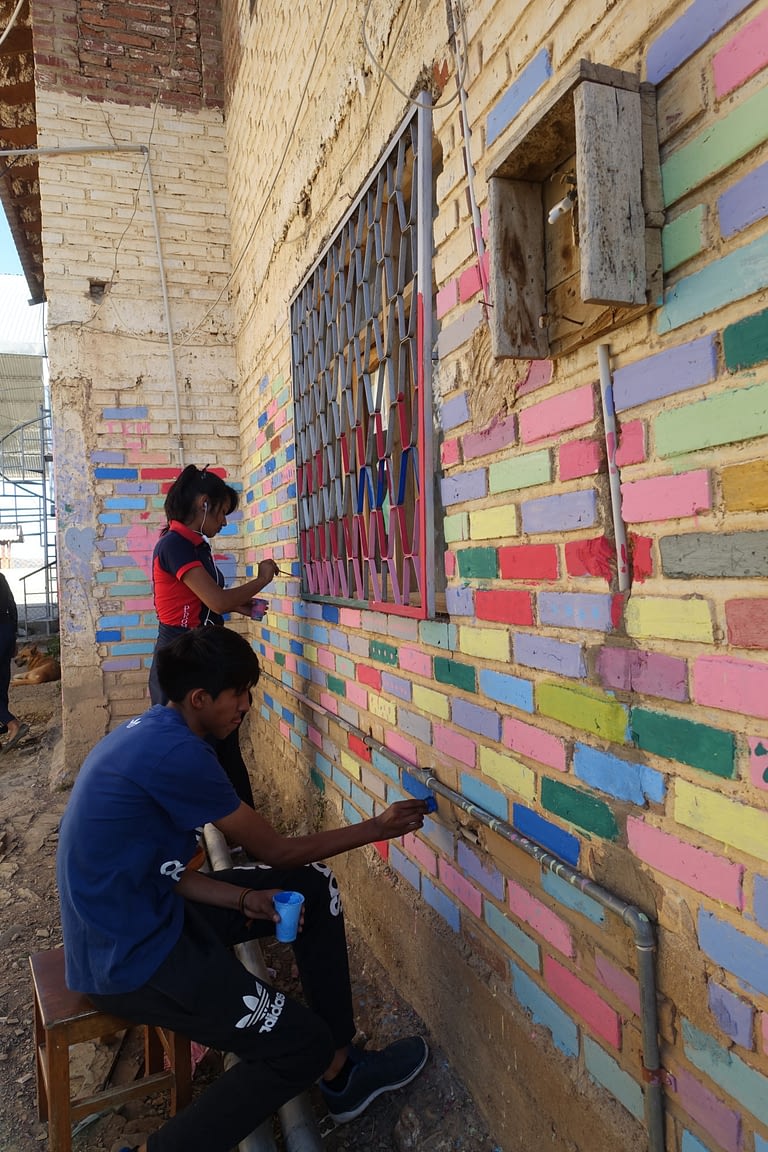 Parents' Day: Parents still play the most important role in the education of our children. Even if they are often very busy or hardly at home, they still shape the life of every daughter and son. In order to support them in this difficult task, we give them the opportunity once a week to bring handicraft and children to our centre. This makes the productive working hours more pleasant and the daily routine is relaxed. While we look after children of all ages, the handling of higher school fees is discussed, parents' evenings are planned or even completely new business ideas are born. An exchange takes place together, in which not only do we offer our support, but valuable experiences and insights into the everyday life of the families are also shared with us.